---
5 LinkedIn Tips for Getting Started: How to best position yourself?
LinkedIn can be an extremely powerful online tool for lawyers and firms who wish to expand their professional network, raise more visibility and control their brand position.
While are many articles online that give you tips about how to setup a LinkedIn profile, none of them explain specifically what lawyers should do with it and how after creating the profile.
Here are 5 LinkedIn Tips that will help you getting started:
1) Edit Your Professional Headline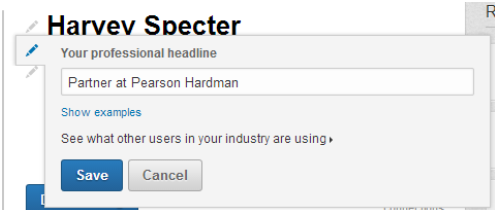 Be precise regarding the firm's name and your title. Write the firm's name exactly as it is. Make sure to capitalize in your title (Associate and not associate, Partner and not partner etc)
2) Upload Your Photo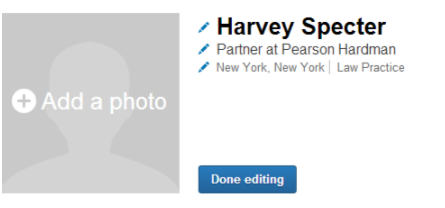 Let people see who you are with a professional and up to date picture.
3) Your Summary Is Your First Impression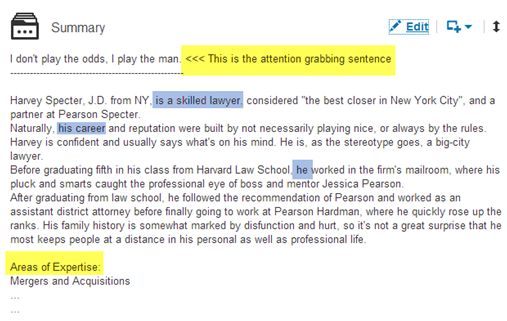 There is no second chance to make a first impression. In order to attract people and clients to actually read your summary and profile, please consider the following points:
Write your Summary in Word to avoid typos and spelling errors. Copy it back to LinkedIn when you're finished.
Your first sentence  –  Make sure your first sentence is unique and attention grabbing.
Explain how you can help your clients solve their legal problems. Instead of writing what you do, write how can you help. Write what makes you stand out among other lawyers and what are you especially great at.
Write about one accomplishment you're proud of and explain how you made it happen.
Keep it short and simple and remember to use keyword that your potential clients will use. Write about legal issues that your clients generally face and add newsworthy legal issues that you have resolved if there are any.
Avoid terms such as "specialized/specialty/expert" – try using terms such as "extensive experience" instead.
Write in third person – i.e: Harvey Specter is… Harvey has extensive experience in the X sector/in the field of… Harvey worked in…
4) Share Your Experience
Be precise regarding the firm's name. Write the firm's name exactly as it is. This will link your profile to the firm's official LinkedIn page.
Don't just write about your previous role – Write about the key lessons you took away from it.
5) Add Some Additional Information
LinkedIn profiles are public and searchable on Google by default. The more relevant information you share, the higher chances people will be able to interact with you.
Be as personal as you can  – – don't just write where you studied and what are your practice areas, explain what you do and why you love doing it, what do you like the most about your areas of expertise or the business of law in general? Which case did you find the most rewarding to work on? If you write a few sentences about family or hobbies, choose a few points carefully that positions you as a great solution to your potential clients.
That's it! 
You are good to go.
If you wish to receive some more tips and learn how to improve both your brand and personal activity on LinkedIn, feel free to contact us. 
Comments
comments
Liran Rorlich
Liran has 7 years of experience in online marketing and project management with specific expertise in SEO, social media, email marketing and web development. As the Digital Strategist, Liran focuses his work on implementing his vast knowledge to the legal sector, emerging as a true leader in the legal marketing field. Liran also uses his expertise to conduct social media workshops for law firms.