---
Doing Business in Israel 2018 – Legal and Business Guide
Nishlis Legal Marketing and its partners in the business community are excited to present you with the latest Doing Business in Israel – Legal and Business Guide 2018, which provides a close and insightful view from inside the Israeli economy. Latest market trends, new regulations and the fast-paced and informal business culture are some of the topics discussed by Israel's preeminent experts.
Israel's top-tier law firms shared their own observations that offer numerous insights into market trends, opportunities, challenges and must-know issues for companies, investors and GCs interested in Israel.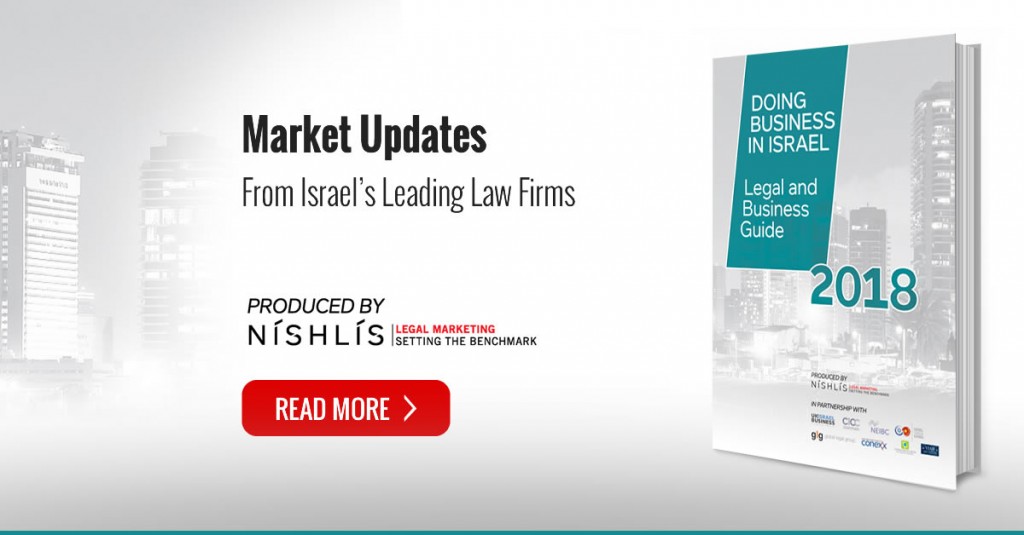 "Even with the regional geopolitical challenges, the Israeli economy has been identified as one of the healthiest and most stable in the world," points out Yigal Arnon & Co. 
Other insights, which can be found throughout the various chapters of the guide include:
Comments
comments