---
Legal 500 Webinar Recording
Following our Chambers Webinar, held in May (click here for the recording), we had been approached to conduct an additional webinar, dedicated to the upcoming Legal 500 EMEA submissions, to be sent August 10th. Due to this and due to recent changes, such as the new Legal 500 template, we saw much importance in doing so. Moreover, we have touched base with the Legal 500 EMEA editor and she has sent us her personal tips to be delivered in the webinar.
The webinar will include:
Legal 500 overview and methodology
The weights given by researchers to each part of the submission
Best practices on how to write the submission
Tips and insights from a former Chambers deputy editor
Q&A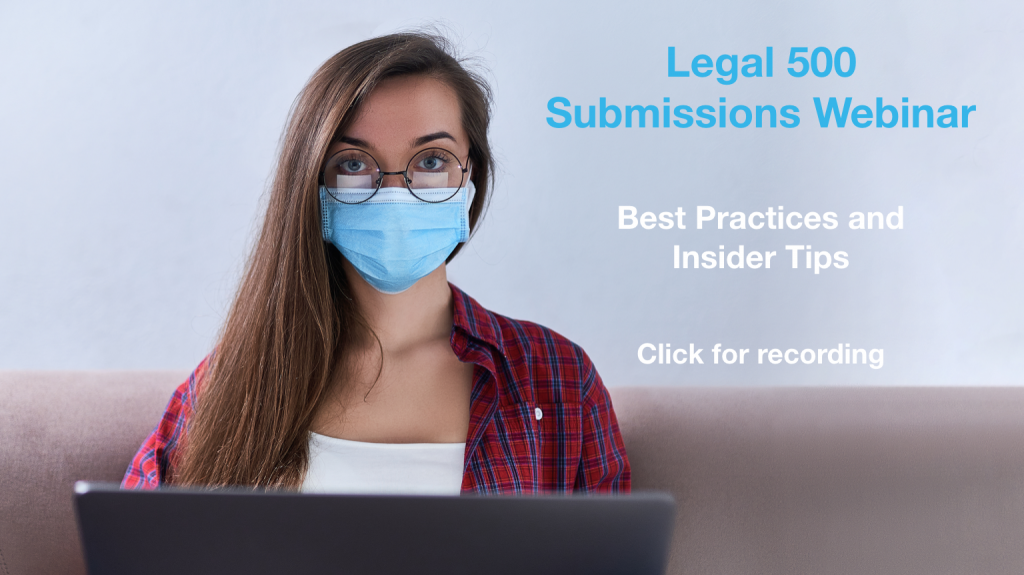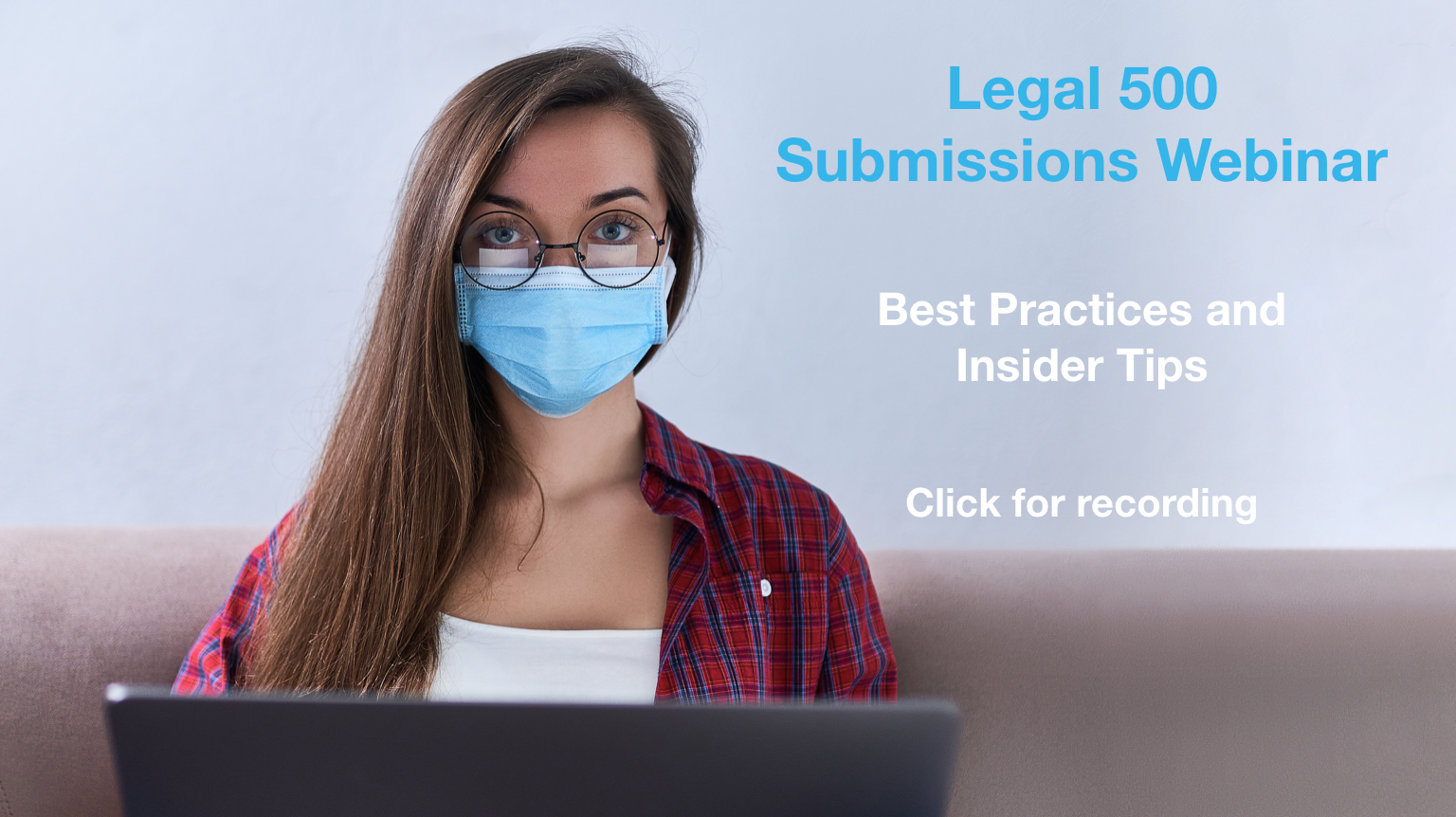 With the Legal 500 deadline fast approaching, we asked The Legal 500 EMEA Editor, Ella Marhsall, to provide us with insights and tips that will help you improve your upcoming submissions. Click here to read Ella's useful information.
The webinar was presented by Adina Grossman, head of our submissions department. We welcome you to email Adina at adina@legalmarketing.co.il if you have any general questions or would like our assistance.
Click here for the Legal 500 recording of the webinar.
Comments
comments