---
Opportunities Available for Israelis Interested in Activities Abroad
Some of the largest law firms around the world shared their own insights, offering a current and comprehensive picture of the opportunities available for Israelis interested in activities abroad – including in Europe, US and Australia.
The number of Israeli companies traded on the London Stock Exchange is the highest in relation to any other foreign country on that exchange – what draws them there? How will any Brexit affect business in the UK?
What you should know about raising capital in the United States?
What makes the ASX – Australia's Stock Exchange – popular for foreign investors, and what additional opportunities can be found for Israeli companies in Australia?
What is the best way to successfully establish an Israeli company in Silicon Valley and how best to conduct business in California?
How will the Unified Patent System in Europe affect Israel?
Which business opportunities await Israeli companies in France, Italy and states in the US, such as Massachusetts, New York, Pennsylvania and Texas?
Nishlis Legal Marketing and the ACC – Israel are proud to present Doing Business with Israel, 2016, the updated international legal and business guide.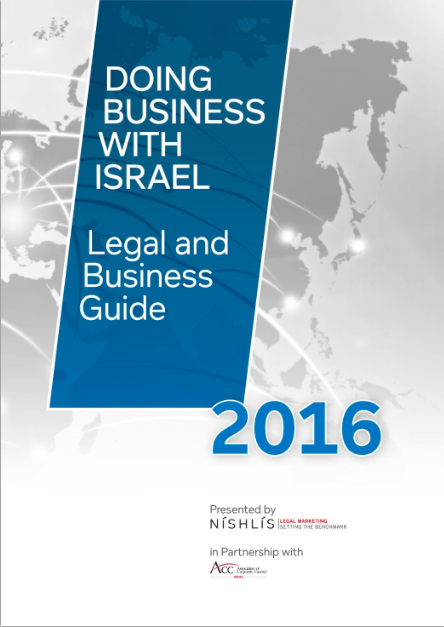 Comments
comments