---
Our Hindsight Is Your Foresight! Covid-19 And Its Effect On Law Firms Webinar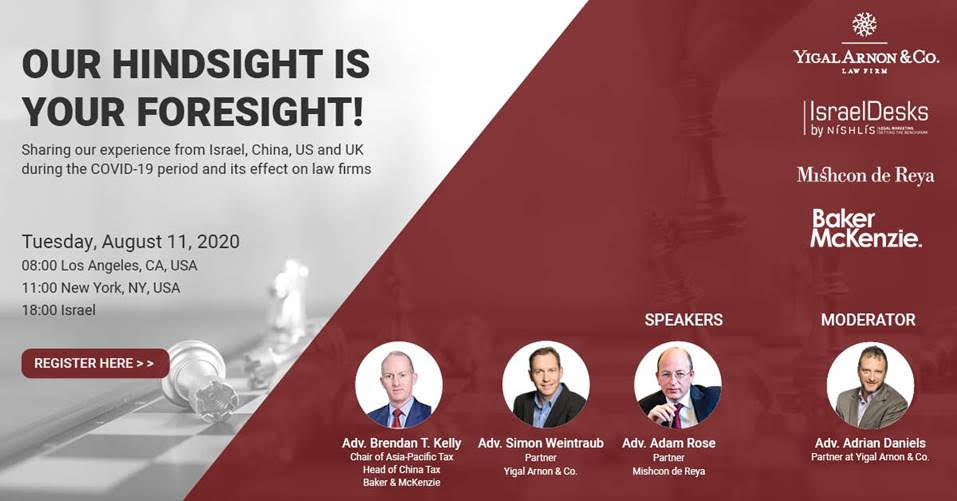 Join IsraelDesks member Yigal Arnon, August 11th, 18:00 IST, for a truly global webinar on the effects of Covid-19 on law firms from Israel, China, US and UK. Some of the topics that will be discussed in the webinar and that are relevant and important to any lawyer, are:
How is Covid-19 effecting law firm operations?  
Sharing experinces of returning to the office post lockdown and lessons to be learned from this experience for current times or even for post-Covid era.
Covid-19 effects on interactions with clients and on client-attorney relationships
Are there existing or expected legal or regulatory changes on account of Covid e.g. labor law issues, on-line verification and authentication of documents, etc.
Comments
comments