---
The Four Marketing Stages that Law Firms go Through During the Coronavirus Crisis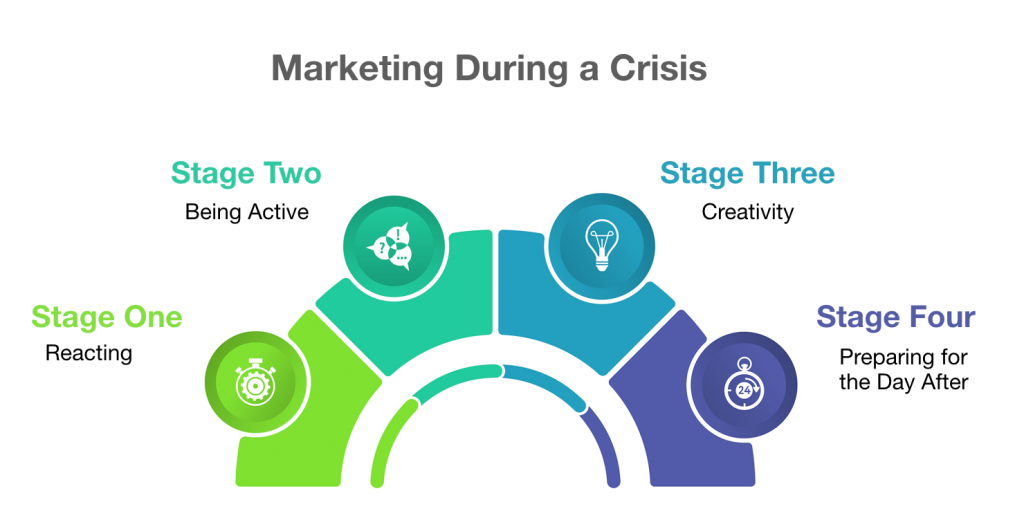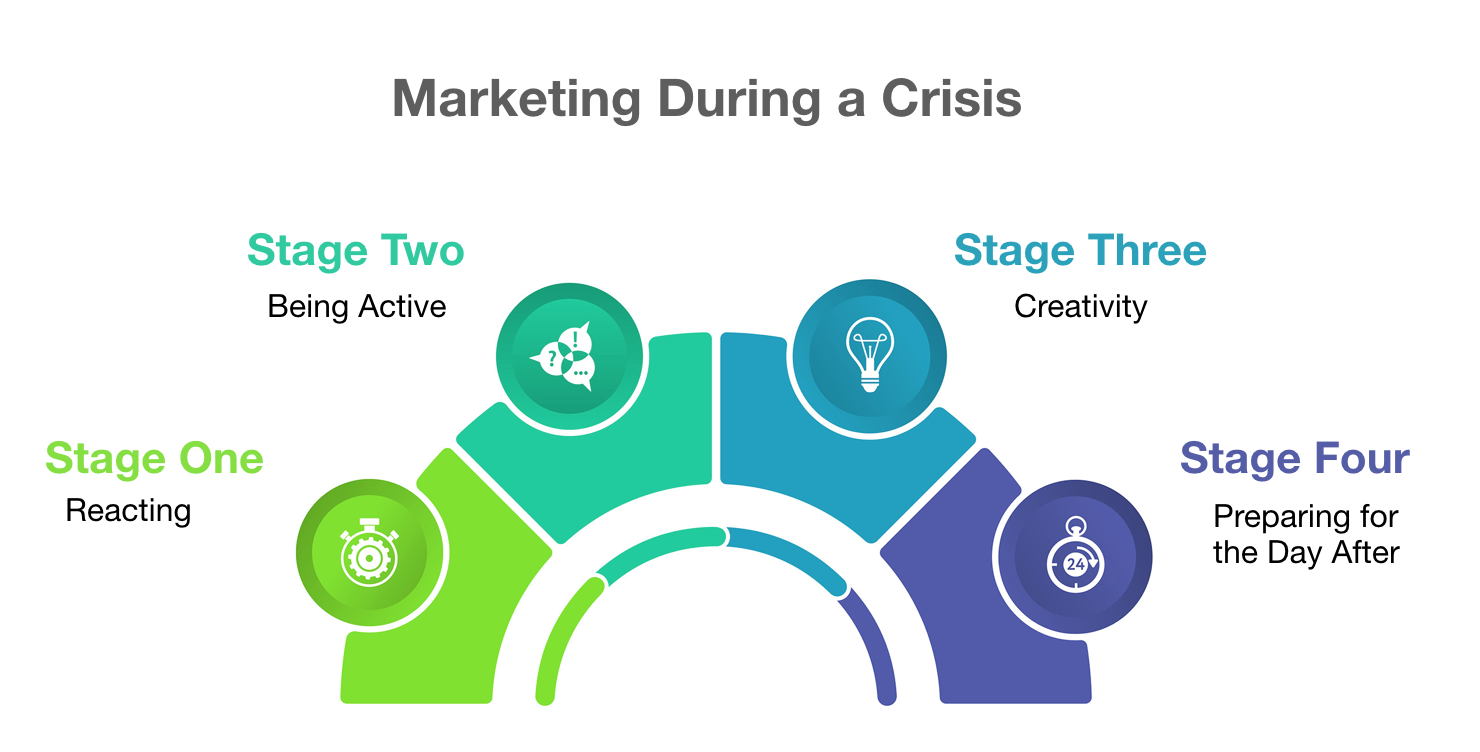 Stage One – Responding to the Situation
With the outbreak of the Coronavirus crisis, the market found itself under pressure and on defense. Businesses turned inward and prepared plans for bleak days ahead. There was a sense of uncertainty and fear in the air. People were clinging on to every bit of information and trying to analyze and interpret the various new regulations that were being publicized for the market every few hours.
That was the time for lawyers to shine. Firms that often find it difficult to put out weekly client updates found themselves producing content on a daily basis. Without getting into the issue of content quality, it seemed that law firms rose to the occasion and responded to the situation in a professional manner. In fact, an analysis of the data relating to client updates produced by law firms reveals that open rates have increased, and the forward rate (i.e., exposure to additional relevant audiences – indicating the increased interest, efficiency and necessity of the content) has increased three times more than that of routine updates.Thus, the "race" was on to see which firm would send out updates first. However, there is no doubt that the biggest winner was in fact the clients, who had been receiving confusing messages until then – the client updates from the firms helped them finally make sense of the guidelines.
Stage Two – Taking Action
The large amount of content created required firms to get organized and take control of the situation, leading many to open a dedicated media center for the Coronavirus crisis, similar to the international law firms. During this period, all conferences have been canceled and our interactions with each other and with our clients are now via the internet. Ironically, marketing professionals have for years tried to integrate various technologies and advancements into their firms, and in the end a small invisible virus managed to tear down the walls of fear that firms had regarding utilizing technology. Webinars, which were once an ineffective tool in the marketing arsenal, have become the most popular tool overnight. Zoom, Facebook Live and other platforms are now flooded with feeds from firms with invitations to join a multitude of webinars. Amazingly enough, dozens of people have signed up and participated.
Webinars have provided a wonderful solution to several issues. During the updates stage, firms were able to convey relevant information; however, it only flowed in one direction. Webinars allow people to ask questions and participate in discussions. The need to break through the social distance and isolation has transformed webinars into the most enjoyable meeting place within the professional setting.
Stage Three – Creativity and Initiative
As the initial pressure and stress have subsided, and people have begun to settle into their new Coronavirus routine, the number of immediate updates has diminished. We had the time to turn inward and come out with supportive messages, witty statements, and display resilience and empathy towards clients and in general.
The internalization during this long process has led to the formulation of messages of social responsibility, and firms have begun to take initiative and demonstrate creativity, which is often reflected on social media. This point has been conveyed more so to employees who are working from home, with the aim of providing clients with added value and the desire to go as viral online as possible.
We are currently at the height of this stage, as we are exposed to new social, business and branding initiatives from law firms every day. Most of them are extremely creative and push the limits of innovative marketing or are at least initiatives that would not have been introduced during our normal routine. The Coronavirus crisis is bringing out a side of law firms that we haven't seen before, with firms listening and adjusting to their surroundings.
Stage Four – Preparing for the Day After
Firms that are wise enough to prepare themselves in advance for the day after will gain a competitive advantage and find themselves in a better position than their competitors. In addition, firms that have invested in client retention during the crisis will benefit from greater brand strength and increased loyalty from their client base.
Now that we can see a bright light at the end of the tunnel and creativity is at its peak, this is the best time to make plans for the day after, because as soon as the crisis is over everyone will be busy getting back into their normal routine and the daily grind.
We wish you a very happy holiday full of cautious optimism, continued creativity and value-adding activity, both now and throughout the year.
Comments
comments