---
The US-Israel Legal Review 2019: Complimentary Issue
Global Legal Media and Nishlis Legal Marketing are delighted to introduce the inaugural issue of The US-Israel Legal Review, an annual guide which takes a deep dive into the bilateral commercial relationship between America and Israel and explores the legal and regulatory issues arising from this dynamic. 
IN THIS ISSUE:

Doing Business in Israel's Legal System: The fluidity of legislation related to investments and M&A transactions in Israel.
Israel Desks League Tables: The first ever league table which showcases the law firms involved in Israeli deals and with Israeli clients.
In-House Counsel Technology Roundtable: Aric Press, the doyen of US legal commentators, conducts a discussion with two of Israel's senior in-house technology counsel.

A Legal Guide to US-Israel Investment: A series of chapters from leading Israeli and US law firms on the legal dynamics surrounding US-Israel bilateral trade. Topics include:
Infrastructure, Energy & Project Finance
Real Estate
M&A in Israel and the US
Corporate Tax in Israel
Cryptocurrencies
International Judgement Enforcement
Israel's Hi-Tech Industry
and more!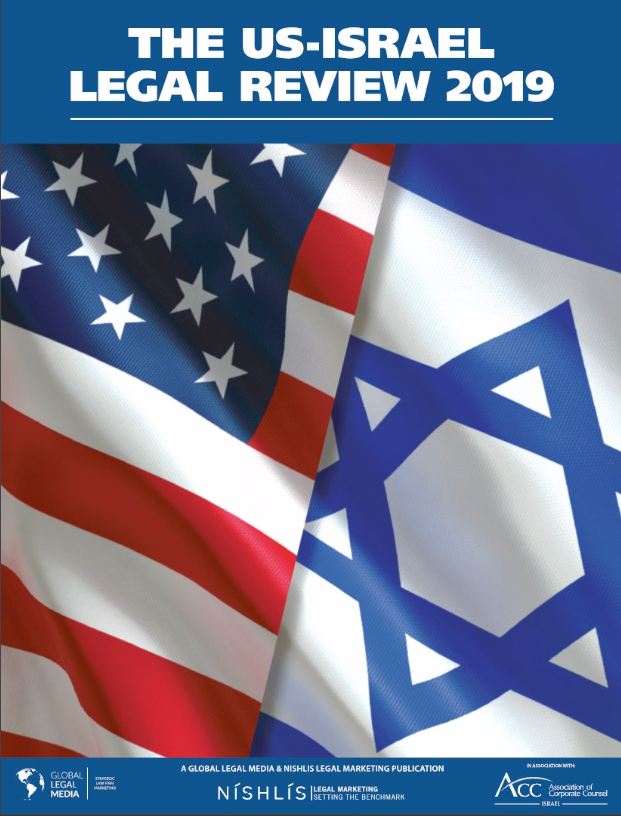 Comments
comments