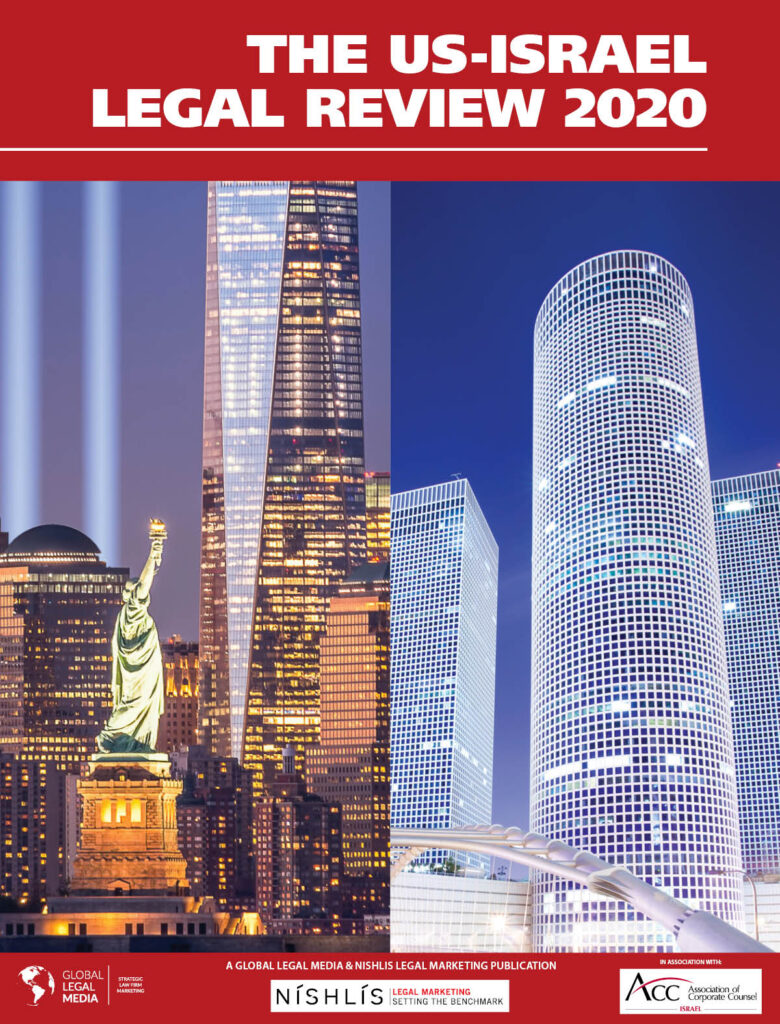 Global Legal Media and Nishlis Legal Marketing are delighted to announce the publication of The US-Israel Legal Review 2020.
Published in association with ACC Israel, the issue features:
* The second annual Israel Desks League Tables, showcasing those international law firms involved in Israeli deals and with Israeli clients.
* Overview of the Impact of Covid-19 on Israel's economy and legal system.
* Roundtable discussion with senior Israeli in-house counsel.
* Chapters from both US and Israeli law firms exploring the different legal and regulatory issues arising from the bilateral commercial relationship between the US and Israel.
You can read and download the magazine here:
http://www.globallegalmedia.com/viewer6.html
The magazine is distributed to law firms and in-house counsel across Israel and the US. For information on participating in the next issue, please contact me at: nishlis@legalmarketing.co.il